My wee cousin, born April 1st, 2016, meet Harris.
He and his mum, Nikki, and his baby sister, Lexy came for a visit, and what fun we had playing games, rolling trains, building things, and snacking.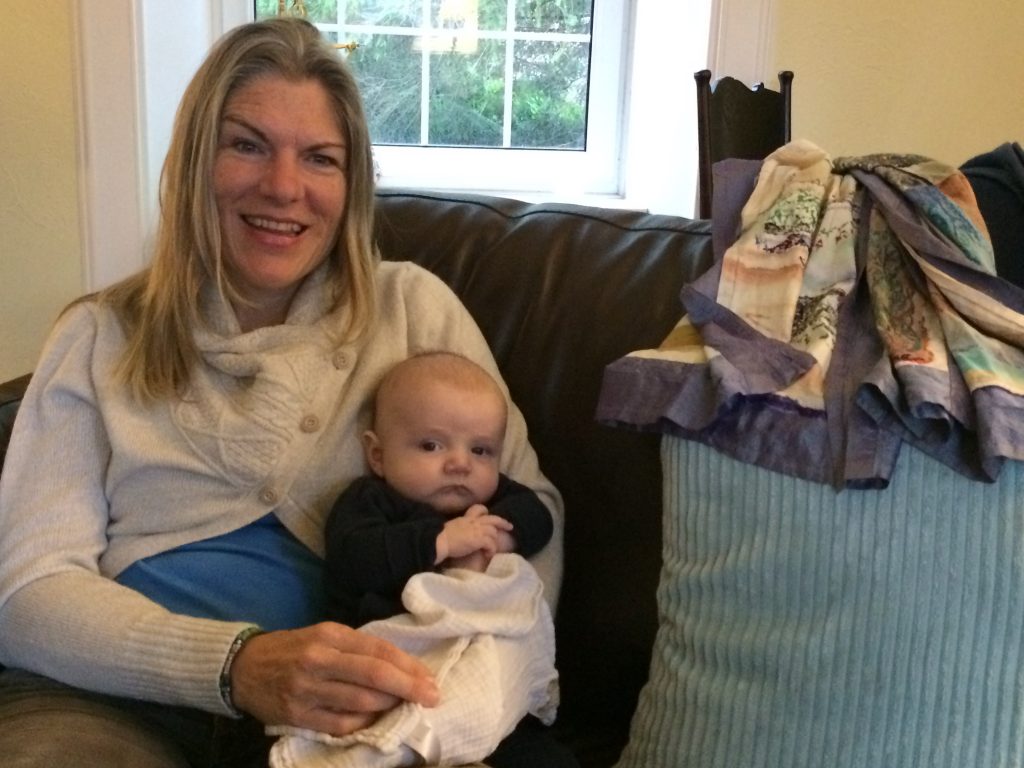 Did not get more than these pics, as Lexy kept us all on our toes and very well entertained. I put my iPhone down, which was refreshing.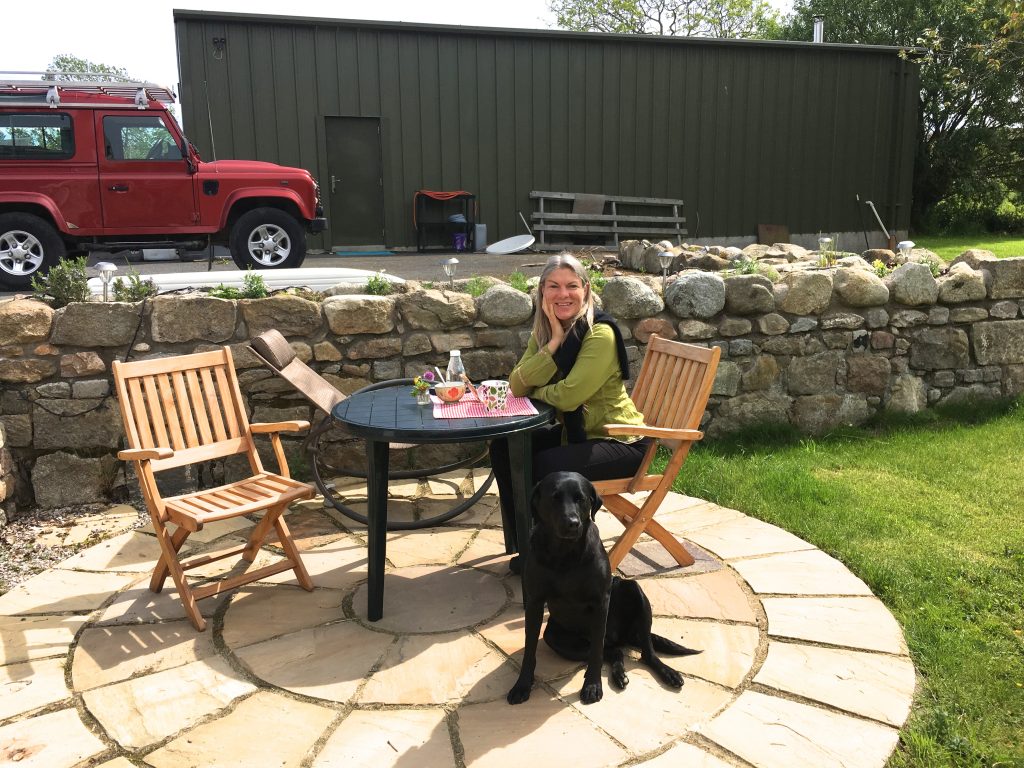 I was having a tea party for one, enjoying the bright, hot sun, and Tom thought that was worth capturing, especially my wee French table cloth, AKA the dish towel. Pepper was asked to pose with me.
I love the view as I walk down the road, leaving Meadowhead: