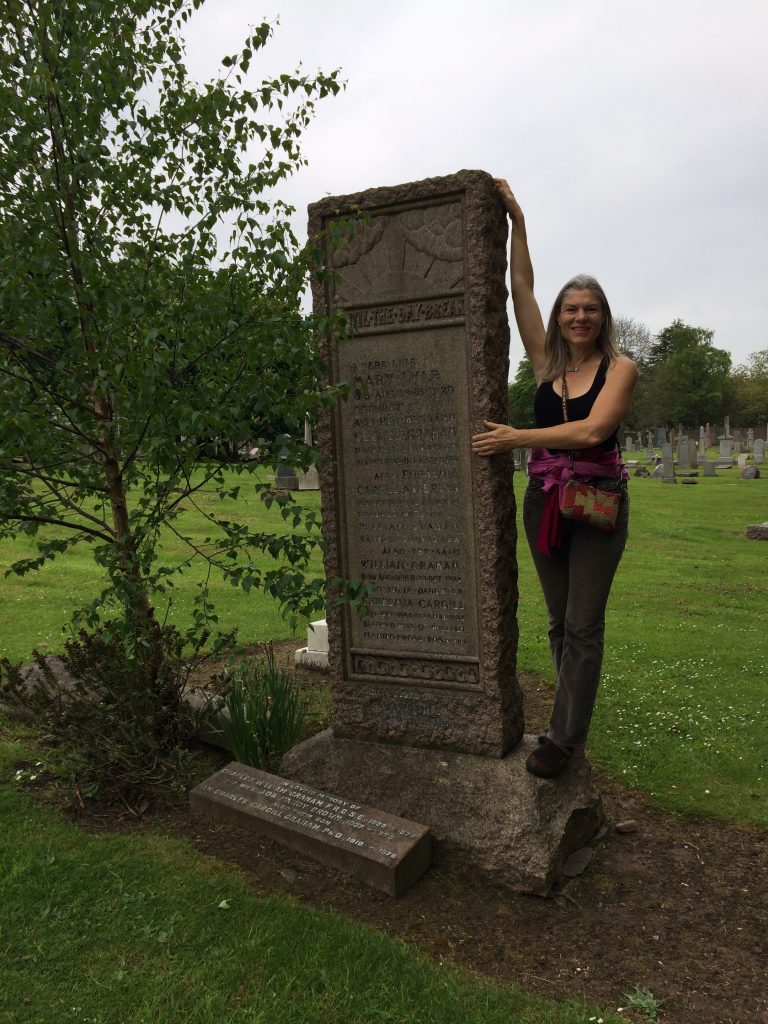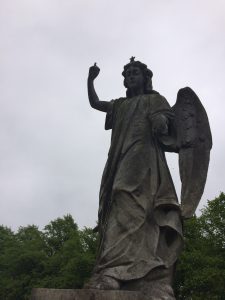 Oh, I was so confident. I was warned; It's a big graveyard. I said I'd use my psychic skills. Ha, after an hour and half of carefully looking at every headstone except my dad's, I found it!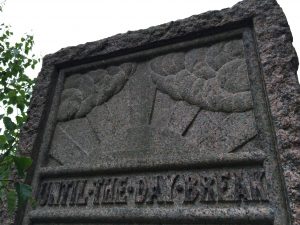 UNTIL THE DAY BREAK — is how long it seemed I'd have to look up, down and all around, over and over again, but there he was, right on the left, just a short stroll from the entrance! So simple.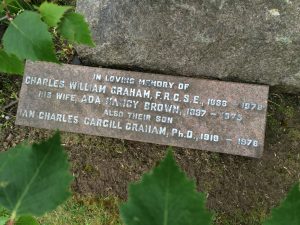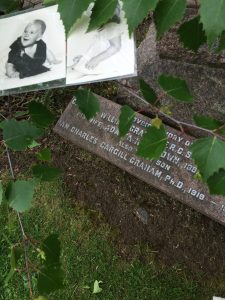 Above, right: Me, at 6 months old, visiting Scotland, wrapped in Graham tartan scarf!