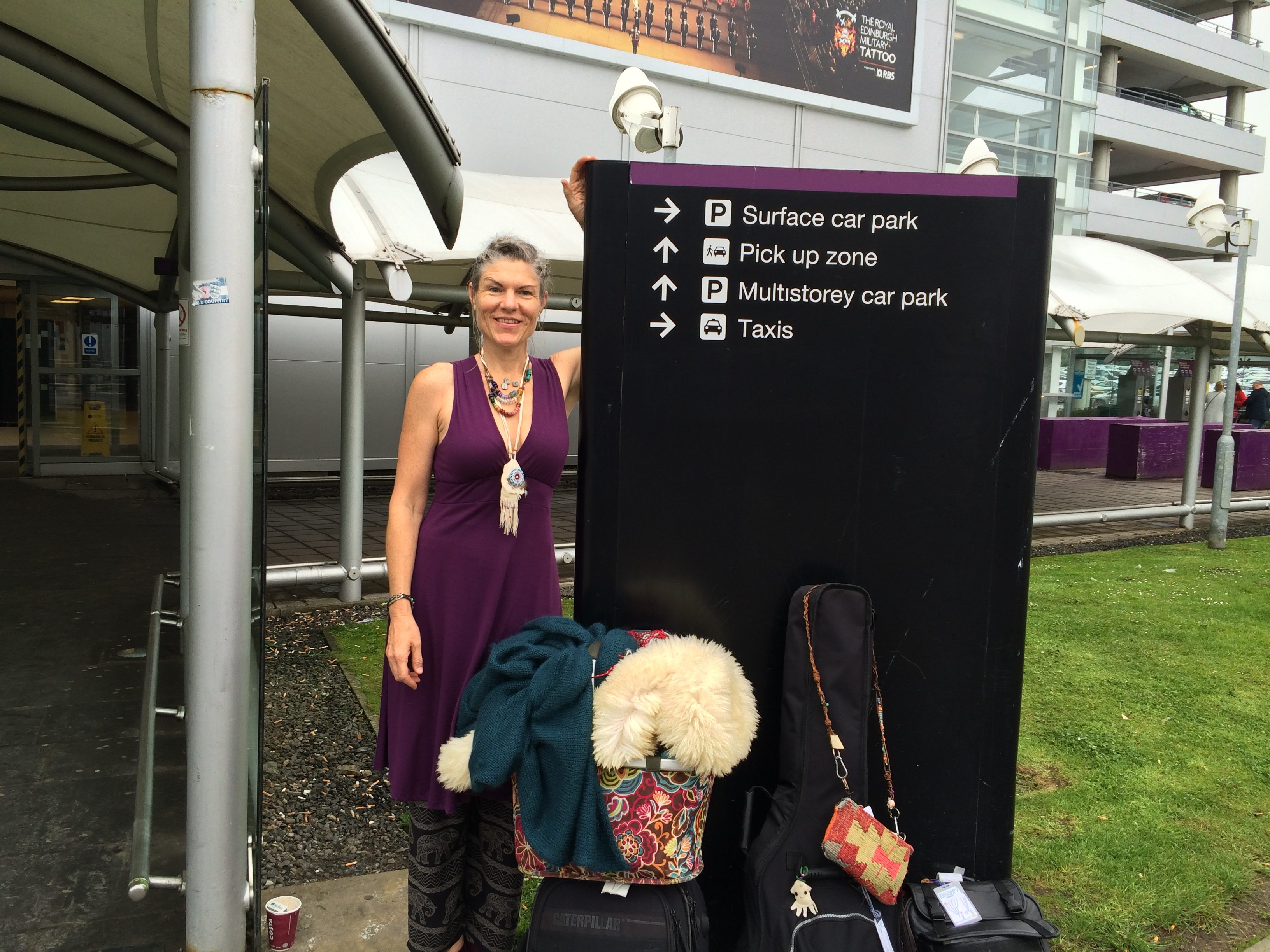 Welcome to this step, this precious first step into what can only be met with awe. Stepping into The Mystery with no plan, only willingness, faith & love. Seems like a perfect toolkit to guide & carry me, and then there are my 5 bits of luggage, full of endless art supplies, and my guitar, Valentine. Oh, yes, we are Home.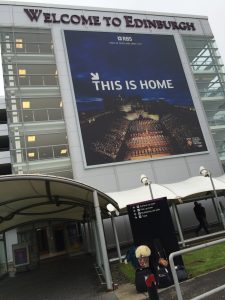 When I boarded the plane from London Heathrow, I had missed two flights, in LAX & JFK, and nearly a third. I had run in 4″ comfortable heels with these 3 carry-on bags, my sheepskin and my guitar up and down escalators and across JFK, to the very end, Gate 3.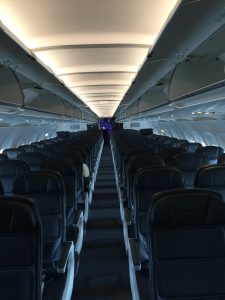 I had slept a total of 4 hours in 3 days, and found myself, irrepressibly grateful, wandering my mind during the long flights; 5 + 5 + 7 + 1 = 18 hours of long flights across the world, smiling at all the sweet friends' faces who linger there, reminding me it took the whole village to get me here, to make me clear, to lift my wings for this flight, finding myself steadily eager to feel Scotland again.